Showing Products 1 to 3 of 3 Products.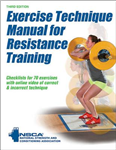 This is a practical resource for current and aspiring strength and conditioning professionals and personal trainers. Visual demonstration of a variety of free weight and machine exercises, the text is a valuable tool for those preparing for certification and for those who design programmes for athletes and clients of all...
On sale!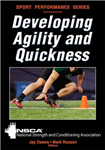 Paperback
Save £3.94 =

£12.05
Contains more than 100 drills to improve sport-specific quickness and agility. This title focuses on improving athletes' fleetness of foot, speed of change of direction and reaction time. Applicable across almost every sport, it explains the purposes behind the training, presents tests to gauge ability and monitor progress.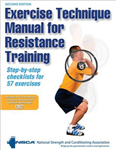 Helps readers prepare for the NSCA's Certified Strength and Conditioning Specialist exam or its Certified Personal Trainer exam. This title provides descriptions for those performing resistance training exercises or for those who instruct others. It gives explanations on technique for each free-weight and machine exercise.
Showing Products 1 to 3 of 3 Products.