Showing Products 1 to 2 of 2 Products.
On sale!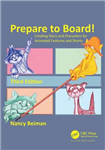 Paperback
Save £0.80 =

£31.19
Successful storyboards and poignant characters have the power to make elusive thoughts and emotions tangible for audiences. Packed with illustrations that illuminate and a text that entertains and informs, Prepare to Board, 3rd edition presents the methods and techniques of animation master, Nancy Beiman, with a focus on pre-production, story...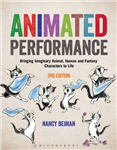 Animated Performance shows how a character can seemingly 'come to life' when their movements reflect the emotional or narrative context of their situation: when they start to 'perform'. The many tips, examples and exercises from a veteran of the animation industry will help readers harness the flexibility of animation to...
Showing Products 1 to 2 of 2 Products.