Showing Products 1 to 3 of 3 Products.
On sale!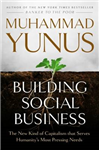 Hardback
Save £3.94 =

£12.05
Looks into the concept of social business, an alternative to unfettered capitalism that channels the best energies of capitalism while addressing pressing human needs, by showing how the theory and practice of this idea is growing in the business, academic and philanthropic worlds.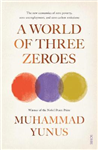 The capitalist system, in its current form, is broken. Here, a Nobel Peace Prize-winner outlines his radical economic vision for fixing it. Eight individuals now own more wealth than 50 per cent of the global population, and high unemployment in many countries means that people's skills, knowledge, and creativity are...
On sale!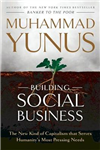 Paperback
Save £1.94 =

£9.05
The groundbreaking model for promoting good and social equality through business from Nobel Peace Prize- winner Muhammad Yunus
Showing Products 1 to 3 of 3 Products.