Showing Products 1 to 2 of 2 Products.
On sale!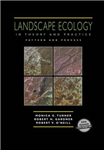 Paperback
Save £16.34 =

£30.65
Landscape ecology has emerged during the past two decades as an exciting level of ecological study. This book emphasizes on selected topic areas in which landscape ecology has made the most contributions to our understanding of ecological processes, as well as identifying areas where its contributions have been limited.
On sale!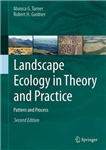 Hardback
Save £15.54 =

£74.45
This work provides in-depth analysis of the origins of landscape ecology and its close alignment with the understanding of scale, the causes of landscape pattern, and the interactions of spatial pattern with a variety of ecological processes.
Showing Products 1 to 2 of 2 Products.