Showing Products 1 to 3 of 3 Products.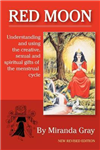 Red Moon helps you to accept your cyclic self and connect with each of the different powerful energies of the four phases of your menstrual cycle and enjoy and apply these energies creatively, sexually and spiritually to everyday life.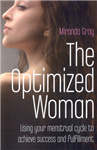 Presents a flexible plan of practical daily actions for self-development, goal achievement and work enhancement, aligned to the phases of the menstrual cycle.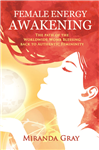 Do you desire to live fully as the passionate, spiritual, empowered, loving, creative and sensual woman you know you truly are? With practical exercises, meditations and insightful wisdom, originator of the Worldwide Womb Blessing Miranda Gray shows you how to heal your amazing female energies and awaken your beautiful authentic...
Showing Products 1 to 3 of 3 Products.