Showing Products 1 to 3 of 3 Products.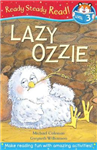 Lazy Ozzie is too lazy to learn how to fly. So he thinks of a brilliant plan to fool his mum into thinking he can...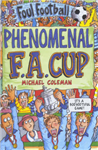 A comprehensive guide to the top UK knock-out tournement, from its early days right up to now. Meet the giants of the cup, and the giant-killers who put them to shame on the hazardous road to Wembley.
On sale!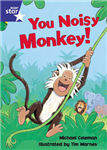 Paperback
Save £8.34 =

£18.66
Bring Shared Reading to life! Rigby Star Shared formerly known as Rigby Red Giant brings you a fantastic collection of fiction and non-fiction Big Books to captivate your children during shared reading sessions. The carefully balanced words and pictures foster your children's own creative writing skills and prompt them to...
Showing Products 1 to 3 of 3 Products.