Showing Products 1 to 2 of 2 Products.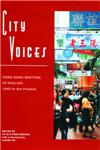 This volume includes a representative sampling of Hong Kong literature originating in English from the post-war period to the 21st century. The anthology includes the work of over 70 authors in a variety of genres including novel, short story, essay, memoir, prose and poetry.
On sale!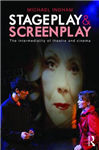 Paperback
Save £2.52 =

£30.47
Dialogue between film and theatre studies is frequently hampered by the lack of a shared vocabulary. Stage-Play and Screen-Play sets out to remedy this, mapping out an intermedial space in which both film and theatre might be examined. Each chapter's evaluation of the processes and products of stage-to-screen and screen-to-stage...
Showing Products 1 to 2 of 2 Products.