Showing Products 1 to 2 of 2 Products.
On sale!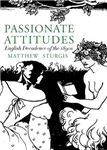 Paperback
Save £4.34 =

£12.65
The Eighteen Nineties have become legendary: the period of Wilde, Beardsley and the Yellow Book; a decadent twilight at the close of the Victorian century, when young poets weary of life sat about drinking absinthe and talking of strange sins. The provenance of this beguiling picture is peculiar, for the...
On sale!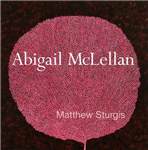 Hardback
Save £6.29 =

£28.71
Abigail McLellan 1969-2009 is known for her pared-down images that were set against richly-worked backgrounds of saturated colour. Battling multiple sclerosis for the last ten years of her life, this book, the first monograph on the artist, charts the career of a painter of indomitable spirit and unbounding creative energy.
Showing Products 1 to 2 of 2 Products.