Showing Products 1 to 2 of 2 Products.
On sale!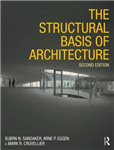 Paperback
Save £1.01 =

£32.98
This is a book about structures that shows students how to "see" structures as integral to architecture, and how knowledge of structures is the basis for understanding both the mechanical and conceptual aspects inherent to the art of building. Analyzing the structural principles behind many of the best known works...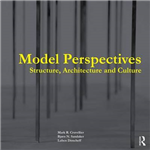 This book contains a unique collection of various perspectives on the relationship between structures and the forms and spaces of architecture. As such it provides students and professionals alike with an essential sourcebook that can be mined for visual inspiration as well as for textually rich and authoritative insight into...
Showing Products 1 to 2 of 2 Products.