Showing Products 1 to 2 of 2 Products.
On sale!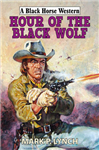 Hardback
Save £3.04 =

£10.71
Sheriff Gus Dudgeon finally has a witness who can identify the masked outlaw Black Wolf, who has terrorized Autumn Jericho for years. He must keep the witness safe until a wanted poster artist arrives and a likeness of the outlaw sketched. It should be simple. But Black Wolf has influence...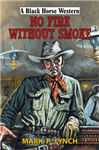 Danny Roden's Travelling Jamboree and Medicine Show pulls into Bradbury, hoping for a peaceful trip. But trouble quickly finds them in the shape of Jack Donovan. Before sunset, leaving a trail of blood in their wake, Donovan and his men flee town, kidnapping a small girl and taking her with...
Showing Products 1 to 2 of 2 Products.