Showing Products 1 to 3 of 3 Products.
On sale!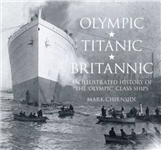 Paperback
Save £7.54 =

£17.46
At the beginning of the twentieth century, competition between the North Atlantic shipping lines was fierce. While Britain responded to the commercial threat posed by the growing German merchant marine, there was also rivalry between the great Cunard Line and its chief competitor, the White Star Line.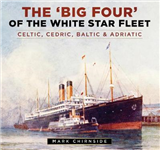 The White Star Line's Celtic 1901, Cedric 1903, Baltic 1904 and Adriatic 1907, collectively known as the `Big Four', served for a combined 110 years. Together they carried around 1.5 million passengers on the Liverpool to New York and Southampton to New York routes during their time in service. Arguably...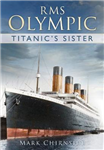 Launched as the pride of British shipbuilding and the largest vessel in the world, Olympic was more than 40 per cent larger than her nearest rivals: almost 900ft long and the first ship to exceed 40,000 tons.
Showing Products 1 to 3 of 3 Products.