Showing Products 1 to 2 of 2 Products.
On sale!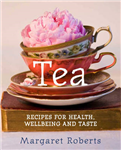 Hardback
Save £2.74 =

£10.25
When we drink tea we are pampering ourselves and relaxing. Combining herbs and spices, we can choose health in a cup to be enjoyed morning, noon and night. This title presents a compendium of teas.
On sale!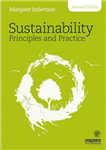 Paperback
Save £3.28 =

£34.71
This new and expanded edition builds upon the first edition's accessible and comprehensive overview of the interdisciplinary field of sustainability. The focus is on furnishing solutions and equipping the student with both conceptual understanding and technical skills for the workplace. Each chapter explores one aspect of the field, first introducing...
Showing Products 1 to 2 of 2 Products.