Showing Products 1 to 2 of 2 Products.
On sale!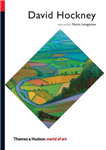 Paperback
Save £2.72 =

£10.23
One of the most popular and influential British artists of our times, David Hockney has never ceased to change his style and ways of working, always re-energizing his art with new solutions, fresh ideas and technical mastery. Now excitedly embracing his `late period', Hockney remains as engaged as ever with...
On sale!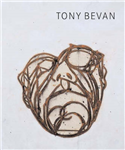 Hardback
Save £10.04 =

£39.96
Tony Bevan b1951 is a British painter whose work has achieved widespread international recognition and acclaim. This monograph on Bevan's work covers both his paintings and his works on paper. It reproduces over 180 works from Bevan's career: from the early single-figure paintings to the series of Head paintings and...
Showing Products 1 to 2 of 2 Products.