Showing Products 1 to 2 of 2 Products.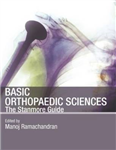 'Basic Orthopaedic Sciences' is a book for trainees in orthopaedic surgery covering all aspects of musculoskeletal basic sciences that are relevant to the practice of orthopaedics, as assessed in the FRCS Higher Specialty exams. Simple line drawings in two colours explain difficult concepts.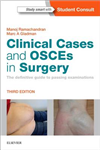 Surgical diagnoses are often made on the basis of clinical assessment alone and thus achieving competence in clinical skills remains imperative to good practice in surgery. This book of over 140 cases is designed for candidates preparing for all surgical examinations, whether at undergraduate, postgraduate or exit examination level. It...
Showing Products 1 to 2 of 2 Products.