Showing Products 1 to 2 of 2 Products.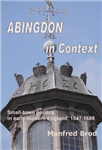 Abingdon has been well served by many generations of local historians, but they tended to the antiquarian, describing local personalities and events with little reference to the regional or national environments. Manfred Brod uses Abingdon as a case study, examining how national political processes played out in this small Berkshire...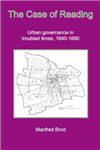 Reading, a medium-sized town roughly equidistant between London and Oxford, had its problems even before it was hit by the catastrophic events of the seventeenth century. Its ruling elite, many of them wealthy clothiers, had lost the trust of the townsfolk, and its clergy, following the controversial lead of Reading-born...
Showing Products 1 to 2 of 2 Products.