Showing Products 1 to 3 of 3 Products.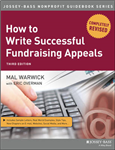 Shows how to create winning appeals that will realize the full potential of direct mail and online fundraising. This comprehensive resource gives nonprofit fundraising staff the information needed to write compelling fundraising appeals for any medium. It is filled with practical techniques, proven approaches, and illustrative examples.
On sale!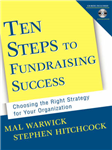 Paperback
Save £7.54 =

£17.45
This hands-on workbook and companion CD offers a revolutionary approach to mission-based strategic planning. It includes an easy-to-follow, step-by-step approach to selecting and implementing fundraising strategies and the CD's worksheets can be reused each time the strategic plan is revisited.
On sale!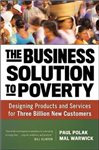 Hardback
Save £2.14 =

£20.85
Offers guidelines and principles of business solutions, and shows how it has already been able to supply the very poor with clean drinking water, electricity, irrigation, housing, education, healthcare, and other necessities at a fraction of the usual cost and at profit margins comparable to the more developed world.
Showing Products 1 to 3 of 3 Products.