Showing Products 1 to 2 of 2 Products.
On sale!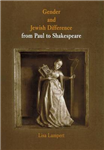 Hardback
Save £15.74 =

£29.76
Gender and Jewish Difference from Paul to Shakespeare provides the first extended examination of the linkages of gender and Jewish difference in late medieval and early modern English literature, focusing on representations of Jews and women in Chaucer's Canterbury Tales, selections from medieval drama, and Shakespeare's Merchant of Venice.
On sale!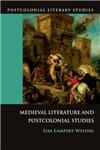 Paperback
Save £5.54 =

£14.45
Medieval Literature and Postcolonial Studies provides a comprehensive introduction to the field of postcolonial medieval studies and examines the historical connections between postcolonial studies and medieval studies.
Showing Products 1 to 2 of 2 Products.