Showing Products 1 to 2 of 2 Products.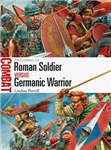 Featuring full-colour artwork, specially drawn maps and an array of revealing illustrations depicting weapons, equipment, key locations and personalities, this book offers key insights into the tactics, leadership, combat performance and subsequent reputations of the Roman soldiers and their Germanic opponents.
On sale!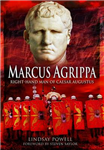 Hardback
Save £7.54 =

£17.46
Marcus Agrippa was a key factor in the rise of Augustus and the transition from Republic to Empire. This is the first accessible, full-length study of this significant figure for over 75 years and 2014 sees the 2,000th anniversary of the death of Augustus.
Showing Products 1 to 2 of 2 Products.