Showing Products 1 to 2 of 2 Products.
On sale!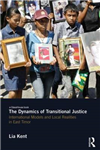 Hardback
Save £27.54 =

£47.46
This text draws on the case of East Timor in order to reassess how transitional justice mechanisms actually play out at the local level. It produces a critical account of the complex interplay between internationally-sponsored trials and truth commissions, national nation-building and justice agendas and local priorities.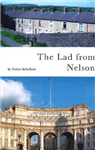 The moving story of Frank Entwistle, a Lancashire lad, who grew up in the shadow of Englands twentieth century mills. It tells of his subsequent journey from primary school to the corridors of power inside naval headquarters at Admirality Arch in the heart of London. Based on family archives and...
Showing Products 1 to 2 of 2 Products.