Showing Products 1 to 3 of 3 Products.
On sale!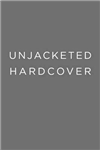 Hardback
Save £17.12 =

£31.83
Expression and truth are traditional opposites in Western thought: expression supposedly refers to states of mind, truth to states of affairs. This title features five theses that connect expression to description, cognition, the presence and absence of speech, and the conjunction of address and reply.
What, exactly, is knowledge of music? And what does it tell us about humanistic knowledge in general? This book grapples directly with these fundamental questions - questions especially compelling at a time when humanistic knowledge is enmeshed in debates about its character and future.
On sale!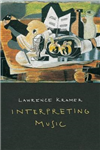 Paperback
Save £8.72 =

£19.23
Offers a comprehensive essay on understanding musical meaning and performing music meaningfully - 'interpreting music' in both senses of the term. This book argues that music, far from being closed to interpretation, is ideally open to it, and that musical interpretation is the paradigm of interpretation in general.
Showing Products 1 to 3 of 3 Products.