Showing Products 1 to 2 of 2 Products.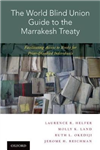 This Guide offers a framework and concrete recommendations for interpreting and implementing the Marrakesh Treaty to facilitate the ability of print disabled individuals to create, read, and share books and cultural materials in accessible formats.
On sale!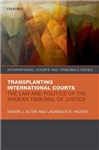 Hardback
Save £4.74 =

£55.26
Transplanting International Courts: The Law and Politics of the Andean Tribunal of Justice provides a deep, systematic investigation of the most active and successful transplant of the European Court of Justice. The Andean Tribunal is effective by any plausible definition of the term, but only in the domain of intellectual...
Showing Products 1 to 2 of 2 Products.