Showing Products 1 to 2 of 2 Products.
On sale!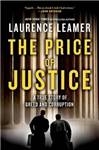 Hardback
Save £5.54 =

£14.46
Don Blankenship, head of Massey Energy since the 1990s, ran an industry that provides nearly half of America's electric power. Just about the only thing that stood in the way of Blankenship's tyranny over a state and an industry were attorneys Dave Fawcett and Bruce Stanley, who undertook a legal...
On sale!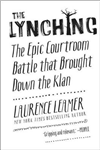 Paperback
Save £1.54 =

£8.45
The New York Times bestselling author of The Kennedy Women chronicles the powerful and spellbinding true story of a brutal race-based killing in 1981 and subsequent trials that undid one of the most pernicious organizations in American history-the Ku Klux Klan.On a Friday night in March 1981 Henry Hays and...
Showing Products 1 to 2 of 2 Products.