Showing Products 1 to 3 of 3 Products.
Chronicles, in "instant message" format, the day-to-day experiences, feelings, and plans of three fifteen-year-old girls - Zoe, Maddie, and Angela - as they begin tenth grade.
On sale!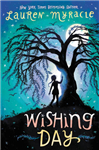 Paperback
Save £0.34 =

£6.65
Three sisters in the town of Willow Hill participate in a fabled tradition of making three wishes, but find out what they really want only after their wishes come true.
On sale!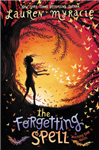 Hardback
Save £2.74 =

£10.25
The Forgetting Spell is beloved and bestselling author Lauren Myracle's second book in the unforgettable Wishing Day series, perfect for fans of Kate DiCamillo and Ingrid Law.Most people in Willow Hill think Darya is the prickliest of the Blok sisters.
Showing Products 1 to 3 of 3 Products.