Showing Products 1 to 2 of 2 Products.
On sale!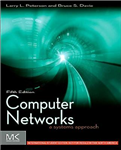 Paperback
Save £5.36 =

£40.63
Provides a practical understanding of networks and their building blocks through example-based instruction. This title focuses on the why of network design, not just the specifications comprising systems but how key technologies and protocols actually work in the real world to solve specific problems.
On sale!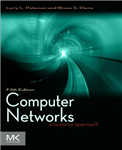 Hardback
Save £10.12 =

£63.87
Teaches you the key principles of computer networks with examples drawn from the real world of network and protocol design. This book includes coverage of the topics of importance to networking professionals and students, including P2P, wireless, security, and applications.
Showing Products 1 to 2 of 2 Products.