Showing Products 1 to 2 of 2 Products.
On sale!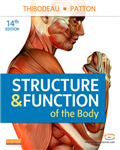 Hardback
Save £2.86 =

£35.13
Focuses on the normal structure and function of the human body and what the body does to maintain homeostasis. This text provides more than 400 vibrantly detailed illustrations and a variety of interactive learning tools to help establish an essential foundation for success in the care of the human body...
On sale!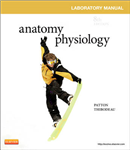 Paperback
Save £7.34 =

£62.65
Helps you develop your skills in dissection and identification with 55 different exercises for the lab. Featuring full-color examples of commonly encountered histology and dissection specimens, this laboratory manual is a perfect sample portfolio of different styles to emulate and expand on while learning body systems and their functions.
Showing Products 1 to 2 of 2 Products.