Showing Products 1 to 2 of 2 Products.
On sale!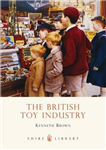 Paperback
Save £0.34 =

£6.65
Toys have been made in Britain for hundreds of years, but it was in the twentieth century that the British toy industry reached its peak. Names such as Meccano, Chad Valley, Dinky, Scalextric, Bayko and Hornby dominated the trade at home and abroad. This book tells the story of the...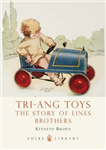 Suitable for collectors and those who used to play with Tri-ang Toys, this title discusses the development of these toys and the manufacturing empire behind them. It includes some of the British playthings of the twentieth century - Frog model aircraft, Minic transport toys, Pedigree prams, Spot-On model cars, Tri-ang...
Showing Products 1 to 2 of 2 Products.