Showing Products 1 to 2 of 2 Products.
On sale!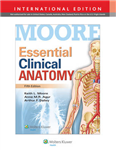 Paperback
Save £3.02 =

£33.48
Including blue Clinical Boxes, as well as surface anatomy and medical imaging features, this book emphasizes anatomy that is important in physical diagnosis for primary care, interpretation of diagnostic imaging, and understanding the anatomical basis of emergency medicine and general surgery.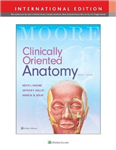 The world's most trusted clinically focused anatomy text! Renowned for comprehensive coverage, the best-selling Clinically Oriented Anatomy guides students from initial anatomy and foundational science courses through clinical training and practice. The eighth edition reflects significant new information and updates and maintains the highest standards for scientific and clinical accuracy....
Showing Products 1 to 2 of 2 Products.