Showing Products 1 to 3 of 3 Products.
On sale!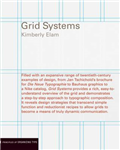 Paperback
Save £5.54 =

£14.45
Kimberly Elam argues that all great graphic design is based on a grid, even if only to subvert it. Illustrated with over 100 examples, this text explores the potential of grid based design and demonstrates how grids can underlay truely creative typography.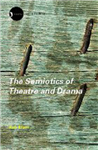 Keir Elam showed how this new 'science' could provide a radical shift in our understanding of theatrical performance, one of our very richest and most complex forms of communication.
On sale!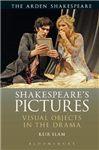 Hardback
Save £13.54 =

£66.46
Shakespeare's Pictures is the first full-length study of visual objects in Shakespearean drama. In several plays Hamlet, The Merchant of Venice and Twelfth Night, among others pictures are brought on stage - in the form of portraits or other images - as part of the dramatic action. Shakespeare's characters show,...
Showing Products 1 to 3 of 3 Products.