Showing Products 1 to 3 of 3 Products.
1938. Maddy Hebditch has been living in poverty with her cantankerous grandmother since she was orphaned when she was just five. However, though life is hard, Maddy has her friends Alice, Marigold and Tom to help her. Together they spend their summers exploring the Dales and making plans for the...
On sale!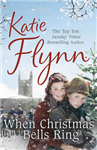 Hardback
Save £5.54 =

£14.46
Its Christmas in the Courts, and single mother Rosheen Clarke and her mischievous twin daughters April and May have no idea of the cataclysmic events which will soon overtake them. When war is declared, April and May are evacuated to the countryside and Rosheen joins the WAAF where she befriends...
On sale!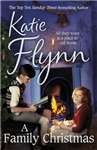 Paperback
Save £0.34 =

£6.65
Two children go on a desperate journey to find their familyJimmy Trewin and his little sister are devastated by their mother's death and horrified to find themselves entrusted to the far from tender care of a hated neighbour, Mrs Huxtable.
Showing Products 1 to 3 of 3 Products.