Showing Products 1 to 2 of 2 Products.
On sale!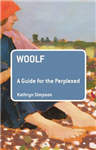 Paperback
Save £2.04 =

£15.95
Virginia Woolf is one of the best-known and most influential modernist writers; an iconic figure, her image and reference to her work and life appear in the most varied of cultural sites. Her writing is, however, in many ways kaleidoscopic and has given rise to a diverse and, sometimes, conflicting...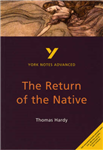 Key features of this title include: study methods; an introduction to the text; summaries with critical notes; themes and techniques; textual analysis of key passages; author biography; historical and literary background; modern and historical critical approaches; chronology; and glossary of literary terms.
Showing Products 1 to 2 of 2 Products.