Showing Products 1 to 2 of 2 Products.
On sale!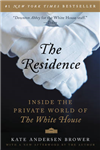 Paperback
Save £1.54 =

£8.45
A remarkable history with elements of both In the President's Secret Service and The Butler, The Residence offers an intimate account of the service staff of the White House, from the Kennedys to the Obamas. America's First Families are unknowable in many ways. No one has insight into their true...
On sale!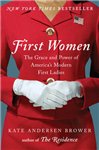 Hardback
Save £5.54 =

£14.46
"From the #1 New York Times bestselling author of the groundbreaking backstairs look at the White House, The Residence, comes an intimate, news-making look at the true modern power brokers at 1600 Pennsylvania Avenue: the First Ladies, from Jackie Kennedy to Michelle Obama."--Amazon.com.
Showing Products 1 to 2 of 2 Products.