Showing Products 1 to 2 of 2 Products.
On sale!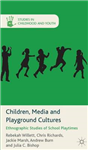 Hardback
Save £3.04 =

£51.96
Drawing on ethnographic accounts of children's media-referenced play, this book explores children's engagement with media cultures and playground experiences, analyzing a range of issues such as learning, fantasy, communication and identity.
On sale!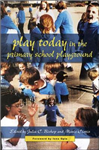 Paperback
Save £6.34 =

£15.65
Examines the free play of children in middle childhood, exploring their actual play activities in the school playground. This book counters the concern about the supposed decline in children's play with fresh evidence from Australia, Canada, France, Israel and Britain of the vibrancy, creativity and variety of free play activities.
Showing Products 1 to 2 of 2 Products.