Showing Products 1 to 3 of 3 Products.
On sale!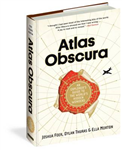 Hardback
Save £8.34 =

£18.65
It's time to get off the beaten path. Inspiring equal parts wonder and wanderlust, Atlas Obscura celebrates over 700 of the strangest and most curious places in the world.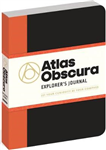 Atlas Obscura, the 2016 bestseller, offered rabid travellers and dreamers a new travel bucket list of places off the beaten path. This new Atlas Obscura Explorer's Journal will help them keep track of where their wanderlust takes them, and all their adventures along the way. A lay-flat paperback with storage...
On sale!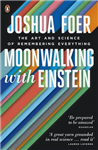 Paperback
Save £1.54 =

£8.45
Can anyone get a perfect memory? The author used to be like most of us, forgetting phone numbers and mislaying keys. Then he learnt art of memory training, discovering mnemonic ancient 'memory palace' technique first practiced by Simonides of Ceos over the years. This title offers a journey through mind,...
Showing Products 1 to 3 of 3 Products.