Showing Products 1 to 3 of 3 Products.
On sale!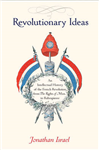 Paperback
Save £7.14 =

£16.86
Historians of the French Revolution used to take for granted what was also obvious to its contemporary observers--that the Revolution was shaped by the radical ideas of the Enlightenment. Yet in recent decades, scholars have argued that the Revolution was brought about by social forces, politics, economics, or culture--almost anything...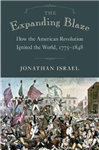 A major intellectual history of the American Revolution and its influence on later revolutions in Europe and the Americas The Expanding Blaze is a sweeping history of how the American Revolution inspired revolutions throughout Europe and the Atlantic world in the eighteenth and nineteenth centuries. Jonathan Israel, one of the...
On sale!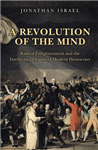 Paperback
Save £5.54 =

£14.46
Democracy, free thought and expression, religious tolerance, individual liberty, political self-determination of people, sexual and racial equality - these values have firmly entered the mainstream in the decades since they were enshrined in the 1948 UN Declaration of Human Rights. This book deals with this topic.
Showing Products 1 to 3 of 3 Products.