Showing Products 1 to 3 of 3 Products.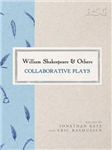 Developed in partnership with The Royal Shakespeare Company, this is the first edition for over a hundred years of the fascinatingly varied body of plays that has become known as `The Shakespeare Apocrypha'.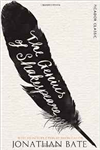 'Ambitious, exceptionally well informed and immensely engaging . . . Bate writes with unflagging energy, intelligence, with and enthusiasm' Daily Telegraph
On sale!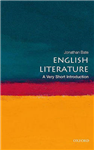 Paperback
Save £0.74 =

£7.25
English Literature: A Very Short Introduction discusses why literature matters, how narrative works, and what is distinctly English about English literature. Jonathan Bate considers how we determine the content of the field, and looks at the three major kinds of imaginative literature - English poetry, English drama and The English...
Showing Products 1 to 3 of 3 Products.