Showing Products 1 to 2 of 2 Products.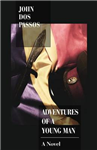 In a novel that closely parallels author John Dos Passos's own ideological struggles during the Spanish Civil War, protagonist Glenn Spotswood, an American, travels to Spain to fight on the Republican side. There, Spotswood joins the Communist Party to help establish a more just society, but his idealism quickly degrades...
On sale!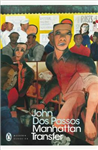 Paperback
Save £1.54 =

£8.45
Using experimental montage techniques borrowed from the cinema, descriptions and bursts of overheard conversation, and jumbled case histories of a picaresque cast of characters from dockside crapshooters to high-society flappers, the author constructs a portrait of New York City as a futuristic machine filled with motion, drama and human tragedy.
Showing Products 1 to 2 of 2 Products.