Showing Products 1 to 3 of 3 Products.
On sale!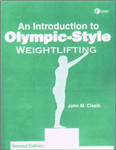 Paperback
Save £2.79 =

£32.20
An introductory text with the primary focus on the techniques associated with the Olympic lifts and their assistance exercises. This book explains how to perform each exercise and why things should be done the correct way. It also includes a "common error" section.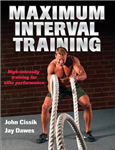 For gym-goers looking to challenge themselves and turn up the intensity of their workouts, comes a programme that burns fat, increases muscle and sculpts the physique. Maximum Interval Training combines high-intensity exercises and equipment with a variety of training options to stimulate muscle growth, avoid plateaus and produce results.
On sale!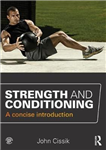 Paperback
Save £2.37 =

£29.62
Strength and Conditioning offers a concise but comprehensive overview of training for athletic performance. Introducing essential theory and practical techniques in all of the core areas of athletic training, the book clearly demonstrates how to apply fundamental principles in putting together effective real-world training programs. While some established textbooks rely...
Showing Products 1 to 3 of 3 Products.