Showing Products 1 to 3 of 3 Products.
On sale!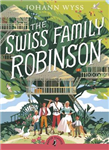 Paperback
Save £0.34 =

£6.65
Following a wild and raging storm, the Swiss family Robinson are stranded at sea. But the thundering waves have swept them off to a tropical island, where a new life awaits them. Their ship is laden with supplies and the island is packed with treasures, so they soon adapt and...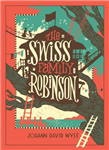 Shipwrecked on an unchartered island, the Swiss Family Robinson - mother, father and four young boys - make the most of their predicament, adapting to the island and turning the absence of civilization to their advantage. Through perseverance, hard work and self reliance, they become masters of their new environment.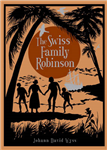 Suitable for readers 12 years and upwards, this book is presented with full-colour plates, an elegant bonded leather binding, a satin-ribbon bookmark, distinctive gilded edging and decorative endpapers.
Showing Products 1 to 3 of 3 Products.