Showing Products 1 to 2 of 2 Products.
On sale!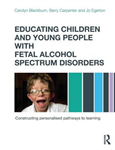 Paperback
Save £1.01 =

£21.98
The range of learning difficulties associated with children who have fetal alcohol spectrum disorders FASDs has been highlighted as an emerging but little understood area of Special Educational Needs. This engaging, timely, and highly practical book will raise awareness about FASDs and their associated difficulties across the entire education workforce....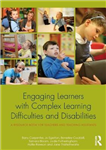 Children and young people with Complex Learning Difficulties and Disabilities CLDD have co-existing and overlapping conditions which can manifest in complex learning patterns, extreme behaviours and a range of socio-medical needs which are new and unfamiliar to many educators. Their combination of issues and layered needs - mental health, relationship,...
Showing Products 1 to 2 of 2 Products.