Showing Products 1 to 2 of 2 Products.
On sale!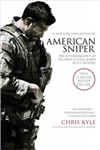 Paperback
Save £1.14 =

£7.85
The #1 New York Times bestselling memoir of U.S. Navy Seal Chris Kyle, and the source for Clint Eastwood's blockbuster movie which was nominated for six academy awards, including best picture.From 1999 to 2009, U.S. Navy SEAL Chris Kyle recorded the most career sniper kills in United States military history.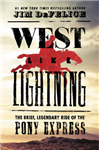 In the spring of 1860 on the eve of a civil war that threatened to tear the country apart, two Americans conceived of an audacious plan for linking the nation's two coasts, thereby joining its present with its future. This book traces the development of the Pony Express and follows...
Showing Products 1 to 2 of 2 Products.