Showing Products 1 to 2 of 2 Products.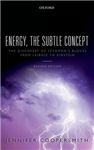 This book explains the idea of energy by tracing the story of its discovery, from Galileo through to Einstein. It explains the physics using the minimum of mathematics, presenting both a gripping historical narrative and a fascinating introduction to an elusive physical concept.
On sale!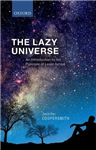 Hardback
Save £1.14 =

£28.85
The Principle of Least Action underlies all physics and leads into quantum mechanics and Einstein's Relativity. There are some textbooks that do the calculations, and one book with nice pictures, but no book before this one that explains what 'action' is, and why nature follows this principle.
Showing Products 1 to 2 of 2 Products.