Showing Products 1 to 3 of 3 Products.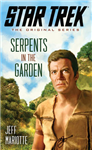 An original novel set in the universe of Star Trek: The Original Series!
On sale!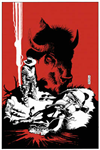 Paperback
Save £3.94 =

£12.05
The desperadoes regroup after their adventures from "Banners of Gold" in the town of Lordsburg in the New Mexico Territory. Here, they quickly come at odds with the local "law" before a mysterious series of dreams leads them to the legendary Apache Geronimo, who sends them on an epic quest...
On sale!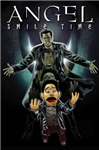 Hardback
Save £6.74 =

£16.25
A collection that features the re-adaptation of the "Smile Time", the mini-series "Shadow Puppets" which include puppet Spike and Lorne, and a puppet story from the collection "Angel: Mask".
Showing Products 1 to 3 of 3 Products.