Showing Products 1 to 2 of 2 Products.
On sale!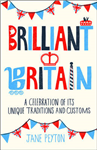 Brilliant Britain is an entertaining journey through the quirks, oddities and idiosyncrasies that define our nation, from unusual sports and pastimes such as bog snorkelling and worm charming, to a recipe for the perfect chip butty. This book lifts the lid on a rich heritage of eccentricity and diversity, exploring...
On sale!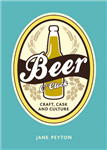 Hardback
Save £1.54 =

£8.45
Beer is the world's most popular alcoholic drink. This book, written by a leading beer sommelier, not only delves into the rich history of beer production and drinking but contains practical advice and explanations of beer styles, which ones to drink and why, food-matching suggestions, and the not-to-be-missed best beers...
Showing Products 1 to 2 of 2 Products.