Showing Products 1 to 2 of 2 Products.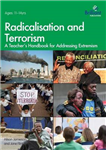 The Counter-Terrorism and Security Act February 2015 makes it compulsory for schools to implement anti-radicalisation measures to help prevent young people from being drawn into terrorism. As the increasingly frequent press stories of school children being radicalised show, teachers urgently need a resource that enables them to recognise, debate and...
On sale!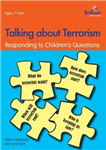 Paperback
Save £2.54 =

£17.45
Children's questions about terrorism can be penetrating and hard to answer. This book helps adults answer those difficult questions - What do terrorists want? When will terrorism end? The authors provide simple, objective explanations and try where possible to reassure, while being careful not to raise unrealistic expectations.
Showing Products 1 to 2 of 2 Products.