Showing Products 1 to 3 of 3 Products.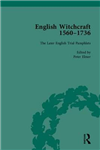 This chronological collection charts the change in attitudes to witchcraft during the period 1560-1736, which culminates in the educated debate on the reality of witchcraft and the gradual decline in belief in witches and associated phenomena.
On sale!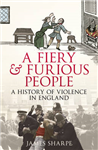 Hardback
Save £9.54 =

£20.46
Why was it, for example, that wife-beating could at once be simultaneously legal and so frowned upon that persistent offenders might well end up being ducked in the village pond? When did the serial killer first make an appearance in the annals of English crime? This book deals with these...
On sale!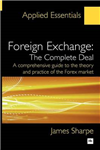 Paperback
Save £11.54 =

£23.45
Applied Essentials - Foreign Exchange, The Complete Deal is a comprehensive guide to the currency markets - the largest in the world - and trading. Written by a seasoned campaigner, the book guides you through the market jargon and mystic of foreign exchange to get to the heart of how...
Showing Products 1 to 3 of 3 Products.