Showing Products 1 to 2 of 2 Products.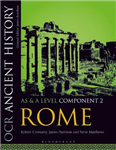 This textbook supports the specification for AS and A-Level Ancient History first teaching September 2017. It covers the whole of Component 2, both the compulsory Period Study and the three optional Depth Studies: Period Study: The Julio-Claudian Emperors, 31 BC-AD 68 by Robert Cromarty and James Harrison Depth Study: The...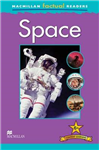 What makes the sun shine? What shape is our galaxy? How do you become an astronaut? Read and discover the facts in this six-level series where English language learners explore a variety of fascinating real-world topics. Carefully graded and including a glossary with explanations of key vocabulary.
Showing Products 1 to 2 of 2 Products.