Showing Products 1 to 3 of 3 Products.
On sale!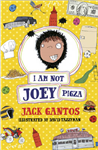 Paperback
Save £0.34 =

£6.65
Everything changes for Joey when his crazy, long-lost dad returns home after a lucky lottery win. Now they're rich, Carter Pigza truly believes that his family can start a whole new life and that means embarking on a brand new career running a busy diner - and changing their family...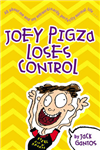 Joey's dad is well and truly wired! If people think Joey has problems, they should meet his dad!Joey's dad insists he can cope without medication and that Joey can too. Joey so wants to believe his dad is right - but Joey remembers just how manic he felt before he...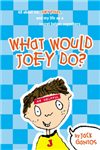 The waiting is over for Joey Pigza fans! In this brilliant third book Joey is attempting a breath-taking balancing act as he tries to keep a handle on his wild, wired behaviour without letting his hyperactively helpful ways spin him out of control - again.
Showing Products 1 to 3 of 3 Products.