Showing Products 1 to 2 of 2 Products.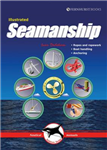 Modern yachts brim with equipment allowing them to be used without much knowledge of seamanship. Yet increasingly yachts require outside assistance. This book shows the techniques all boat users should be familiar with about rope handling, manoeuvring and anchoring. Illustrated with many drawings, it is an easy-to-follow and straightforward guide.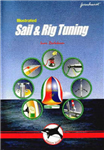 Fantastic computer graphics systematically explain how to tune-your-yacht, keelboat or dinghy. This beautifully illustrated and well-organised book shows the reader step by step, how to trim their sails and rig for maximum performance.
Showing Products 1 to 2 of 2 Products.