Showing Products 1 to 2 of 2 Products.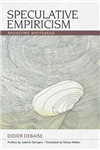 Didier Debaise focuses in on Whitehead s attempt to construct a metaphysical system of everything in the universe that exists whilst simultaneously claiming that it can account for every element of our experience, giving us a radically new way of conceiving the relations between experience and speculation.
On sale!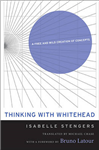 Hardback
Save £12.32 =

£24.63
In Thinking with Whitehead, Isabelle Stengers--one of today's leading philosophers of science--goes straight to the beating heart of Whitehead's thought. Both an erudite yet accessible introduction and a highly advanced commentary, it establishes the mathematician-philosopher as a daring thinker on par with Deleuze, Guattari, and Foucault.
Showing Products 1 to 2 of 2 Products.