Showing Products 1 to 2 of 2 Products.
On sale!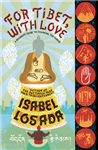 Paperback
Save £1.54 =

£8.45
'Sometimes you just have to do something, don't you? This work explores whether it's possible for an ordinary person to change the world, just a little, and if something so serious can be achieved with joy in one's heart. It celebrates the fact that we can make a difference.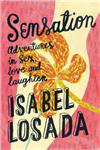 Blending humour, determined curiosity and breathtaking honesty Isabel Losada tackles the weirdly-still-taboo subject of female sexuality head-on. Her brave, funny, vulnerable and sometimes shocking quest to find out how we can make our sex lives more passionate and blissful is a must-read for every woman who's ever wanted more in...
Showing Products 1 to 2 of 2 Products.